10 States Where Your $1 Million Retirement Savings Will Disappear the Fastest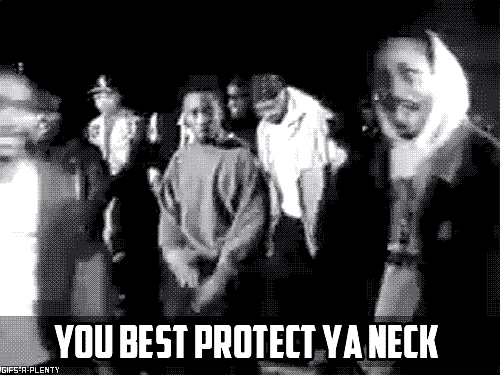 The Wu-Tang Clan rapped about protecting "ya neck." The rest of us need to worry about protecting our nest egg. When it comes to retirement, a lot of us are in some pretty serious trouble. We haven't saved enough, and growing housing and health care costs are bound to strangle our budgets as we age. It's pretty scary stuff when you drill down into it. Because of that, retirement planning can be a source of incredible anxiety.
But though the retirement crisis is real, we still must do our best to prepare for the future, nurturing our own nest egg. It's not easy, of course, but it's not impossible either. A big part of whether you'll be able to afford retirement comes down to one big decision: where you'll live.
The states where your retirement nest egg will get shellacked
GoBankingRates conducted its 2017 Retirement Savings Survey and subsequently ranked the 50 states from worst to first in accordance with how difficult it would be to retire there. Let's take a quick look at the 10 worst states for your retirement nest egg.
10. Rhode Island
It's neither a road nor an island, but Rhode Island is an expensive place to retire no matter what it is.
The first (but not the last) New England state among the top 10, Rhode Island gets dinged for having relatively high costs of living and housing. GOBankingRates also points out that relatively high property tax rates of 1.46% also make it tough on retirees.
As for the good news, health insurance premiums tend to be on the low side in Rhode Island, and you can generally get a good interest rate on your savings account. So if you're still growing your nest egg, consider that a win.
Our next state is an entire continent away.
9. California
The most difficult thing about retiring in California? Dealing with the high costs of living and housing.
When you retire, chances are you'd like to live somewhere warm and somewhere with a variety of landscapes — where you can go skiing and hit the beach on the same day if you choose. That's one reason California is so popular. It's the country's most populous state and is, naturally, popular with retirees. It's expensive, though, with housing costs being among the highest in the country and a fairly high sales tax rate of 8.25%.
The next state on the list somehow manages to get even further from the preceding one, Rhode Island. Can you guess which it is?
8. Alaska
Everything's more expensive in Alaska, including retirement.
If you really want to engage your wild side during your post-work life, Alaska's an excellent choice. Of course, everything's tougher in Alaska, and that includes retirement. It's an expensive state to live in, and that goes for just about every avenue you can imagine. Food is more expensive, as is housing (depending on what you want). And the biggest and most pricey of them all is health care. The good part? It has a low sales tax and no tax on Social Security benefits.
We go from one extreme corner of the U.S. to another for the next state.
7. Maine
Social Security payouts are low in Maine, resulting in its appearance on the list.
You'll probably begin to notice a pattern as we meander through the top 10, and it's that the more far flung the state, the more expensive it can be for retirees. Maine isn't nearly as far flung as Alaska, of course, but the common thread is still there. Your nest egg will take a beating in Maine, as the state sports a high cost of living and relatively low Social Security payouts. Finally, property taxes can take a bigger bite than anticipated out of your savings if you move to Maine.
Maine is the setting for many Stephen King novels. But one of his most famous works takes place in a hotel in our next state, high in the mountains.
6. Colorado
The mountains aren't the only things that are lofty in Colorado — so is the cost of living.
The land of John Elway and Patrick Roy can make for an attractive retirement destination, but be prepared to burn through your savings. Colorado is yet another state plagued with a high cost of living, and that includes average home prices that are more than $500,000. You can expect that to continue to climb, too, as more and more people figure out Colorado is the place to be. You'll also have to deal with a high sales tax of 7.5%.
Now, we go from soaring heights to the Great Plains.
5. North Dakota
The cost of living is cheap, but North Dakota's taxes will eat away at your nest egg.
You'd think life in North Dakota would be cheap, right? In many respects, it can be. There's plenty of space for housing, after all. But according to GOBankingRates' report, it's actually a pretty pricey place to retire. North Dakota will take a bite out of your Social Security benefits by taxing them. And one other thing about North Dakota is interest rates on your savings are very low. At 0.12% on average they're the lowest in the country.
Next is a state in the desert Southwest that will dry up your bank account as quickly as it'll dry up a reservoir.
4. New Mexico
Blame New Mexico's high sales tax and Social Security taxes for its lofty ranking.
Like North Dakota, New Mexico can be deceptively expensive. It's another state that's largely rural and along a border, but it's the taxes that'll have you burning through your nest egg in short order. Like many other states on this list, New Mexico will tax your Social Security benefits, and you'll also end up paying 7.55% extra on every purchase due to sales tax. The good news, though, is housing is pretty darn affordable.
Our next state takes us from the southern border to the northern one.
3. Montana
If you retire in Montana, expect to receive low Social Security benefits — and to pay taxes on them.
Big Sky Country calling to you? Montana is becoming an ever-popular place thanks to its natural beauty and, well, big sky. But if you're planning on retiring there, be prepared for some big expenses. For retirees specifically, Montanans have some of the lowest average Social Security payouts in the country, and health care costs tend to be on the high side. But, as GOBankingRates' team points out, there is no sales tax. So that's an instant win.
For No. 2 we have to jet all the way back to New England.
2. Vermont
Retirees in Vermont will be surprised at how high taxes and health care costs can be.
We mentioned we'd be returning to New England, and here we are. Vermont — quaint, quiet Vermont — is the second most expensive state in which to retire, per the report. It points to three primary factors: high taxes, a high cost of living, and high health care costs. And it's true, health care premiums are generally pretty high, as are property taxes and taxes on Social Security benefits. But if you want peace and quiet Vermont's the place to be.
Can you guess which state is the absolute worst for your retirement? Here's a hint: Most of us visit to hit the beach.
1. Hawaii
The single biggest factor that rockets Hawaii to the top of the list? Housing costs.
As unfortunate as it is, Hawaii is, without a doubt, the single most expensive state to retire in. Like Alaska, everything is more expensive there. And, as we mentioned before, the more far flung a state, the pricier it's going to be. The average home price is more than $900,000, which is one of the biggest reasons your nest egg will be under fire in the Aloha State. If you can afford it, though, it's hard to imagine a better place to spend your golden years.
Check out the complete rankings and project from GOBankingRates.