10 Most Important Things You Need to Do to Get the Job, According to Experts
These days, if you want to get the job, you have to stand out from the pack. It isn't enough to simply be a good candidate. You have to be great. Exceeding the hiring manager's expectations is a must. The best way to shine and stand out among a sea of job applicants is to have a clear strategy.
New York-based Success Strategist Carlota Zimmerman told The Cheat Sheet that too many job applicants don't put enough thought into the process. "I've seen countless generic cover letters that don't even mention what job the applicant is seeking. I see people applying for jobs they don't want or couldn't do. I see people apply for 10 jobs Monday, eight on Tuesday, 15 on Wednesday, weep all day Thursday, and then send one on Friday at 8:30 at night. There is no rhyme or reason to their job applications. Applying for a job requires stamina, dedication, and strategy," Zimmerman said.
Are you ready to wow the hiring managers? You're in luck because we spoke to some of the top career experts to get their advice on what job applicants must do if they want to get hired. Here are 10 crucial things you need to do to get the job, according to the experts.
1. Do your research
Before applying for a job, do a deep dive into the company's history, mission, and current successes and challenges. Your potential employer wants to see how you'll help the company, and the specific team you're applying to, meet its objectives. But you can't do that without a thorough understanding of where the company is now and where it wants to go. If you have a mentor or acquaintance who's familiar with the organization, pick their brain. Search Google News, so you're aware of the most recent product launches or personnel changes in case they come up during the interview.
Brianna McGurran, career and student loans expert at NerdWallet
2. Don't be afraid to sell yourself
Being too humble during a job interview by selling your accomplishments short will hurt you in the long run. By not praising your own accomplishments, there's a chance the interviewer may just think you don't have any. Sell your strengths, and highlight any past experience that would be especially beneficial to the position at hand.
Vicki Salemi, career expert at Monster
3. Have someone refer you
Networking is a must. Employers love to see candidates engaging in the industry and interacting with professional organizations. Also, when you network, you can build strong connections and develop long lasting relationships that can lead to referrals. If someone praises you as a professional, employers take notice. In fact, 60% of employers say they give referred candidates more attention and consideration than other candidates.
Karyn Mullins, general manager and EVP of JobsInSports
4. Make sure your resume matches the job description
Your resume must adhere to the role you are pursuing. You can't use an accounting resume for a financial analyst role. Sure, accounting and finance are very similar, but when you are applying for positions, your resume needs to speak to the specific job post you are applying to. You should look at the qualifications and the duties in the job description, and tailor a specific resume to that.
Octavio Vargas, business consultant, EBE Consulting, LLC
5. Update your social media profiles
Is your LinkedIn profile organized and up to date? Do you use it as a place to demonstrate your intellectual curiosity and passion in your field? Have you scrubbed your entire social media? Have you Googled yourself? Are you following the companies you're applying to on Facebook, LinkedIn, Twitter and Instagram to see what public conversations they're having to engage them appropriately?
Carlota Zimmerman, JD, New York City-based Success Strategist
6. Be prepared with thoughtful questions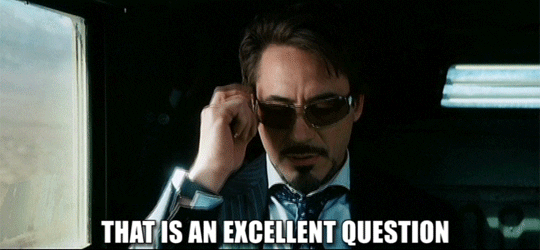 This part of the interview tends to get overlooked by the candidate, but if you ask the right questions you'll be sure to stand out for the right reasons. One good thing to ask about is how the department collaborates with other relevant teams. If you're applying for a job in the engineering department, for example, you'll want to ask how that team collaborates with the product and design team and if they recognize any gaps between these teams. Make yourself shine by explaining the skills and experiences you can bring to bridge these gaps.
Jeff McConathy, VP of engineering at Trulia
7. Own your strengths but also your weaknesses
Lots of candidates provide the same answer when asked about their greatest weakness: They're too much of a perfectionist. While it might be true, it won't help you stand out. Instead, identify a weakness that actually works for the job. For example, if you have a short attention span or have trouble sitting still, that wouldn't be too much of a problem if you're applying for a position that requires you to work in a fast-paced environment.
Dan Sines, CEO of Traitify
8. Avoid only focusing on yourself

Show up during the interview. Do your best to keep the focus on what you can do for the company rather than what you can gain by working for the company. For example, tell them that you are aware of a critical need and are now feeling challenged about finding the best way to fix it.
James R. Nowlin, founder and CEO of Excel Global Partners and author of The Purposeful Millionaire: 52 Rules for Creating a Life of Wealth and Happiness Now
9. Have an elevator pitch ready
 "Tell us about yourself" is a routine question. Prepare and rehearse a good 60- to 90-second response. Research shows a well-developed, well-articulated, personal narrative that refers to previous learning and experience and what you can bring to the team will ultimately set you apart. Don't let this question surprise you.
Sharon Schweitzer, international business etiquette expert, author, and the founder of Access to Culture
10. Follow up — and remind them why they should hire you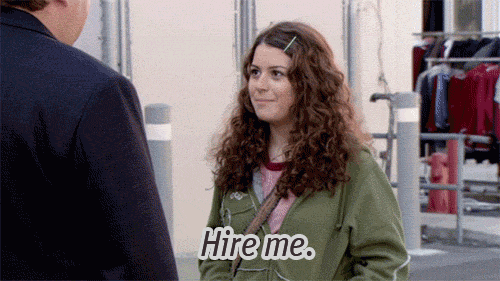 Follow up, but don't just send a standard issue "thank you" note.  That is the equivalent of a limp handshake.  It conveys a lack of real interest and even less passion for the job.  It is a turnoff.  Thank you notes must always demonstrate that you listened, you understand the company's key issues, concerns and challenges, and you have the ability to help address them. You must always share your key take-aways from the interview and how you will make a difference. Hiring managers are overworked and need to know that you can hit the ground running.
Roy Cohen, career coach and author of The Wall Street Professional's Survival Guide
Follow Sheiresa on Twitter @SheiresaNgo.